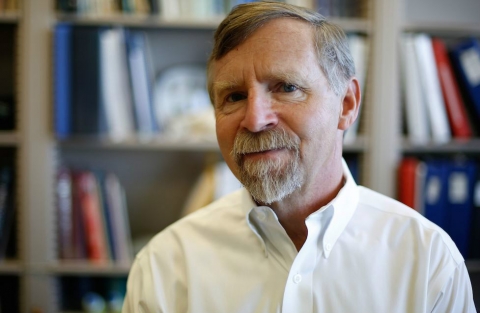 Co-Director Clegg a Winner in NIH Competition for Audacious Ideas in Vision Research
A research idea by Dennis Clegg, co-director of UC Santa Barbara's Center for Stem Cell Biology and Engineering, is one of 10 winning submissions from a pool of nearly 500 entries selected by the National Eye Institute (NEI) for its Audacious Goals challenge.
Audacious Goals is a nationwide competition for compelling, one-page ideas to advance vision science. Each winner will receive a $3,000 prize plus travel expenses to attend the NEI Audacious Goals Development Meeting, Feb. 24-26, 2013, at the Bolger Conference Center in Potomac, Md., outside Washington, D.C. The NEI is part of the National Institutes of Health.