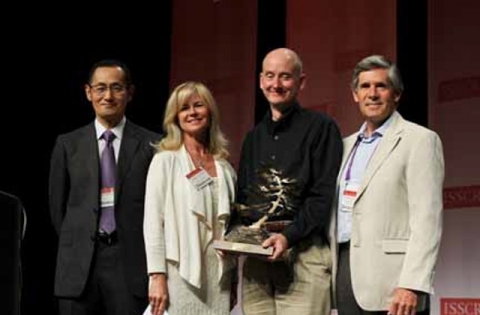 Co-Director Thomson Receives McEwen Award for Innovation
Center Co-Director James A. Thomson is the recipient of the 2013 McEwen Award for Innovation. He is honored for his work that reproducibly isolated pluripotent cell lines from human blastocysts. This discovery opened the door for the study of human embryonic stem cells and revealed new possibilities for developing cell-based therapies, disease models and reagents for toxicity testing.
Dr. Thomson is the Director of Regenerative Biology at the Morgridge Institute for Research in Madison Wisconsin and holds professorships at both the University of Wisconsin School of Medicine and Public Health and the University of California, Santa Barbara. He will be presented with his award at the ISSCR 11th Annual Meeting in Boston, Massachusetts, USA, during the Presidential Symposium on Wednesday, June 12, which will be immediately followed by his plenary lecture.