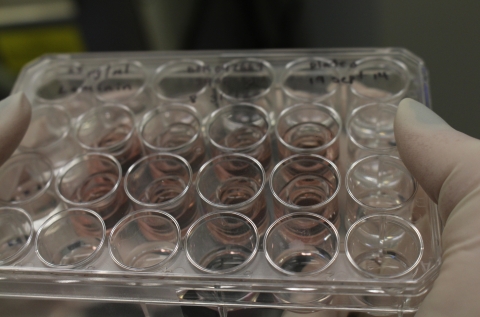 New Gene Repair Technique for Regenerative Medicine
Using human pluripotent stem cells and DNA-cutting protein from meningitis bacteria, researchers from UC Santa Barbara, the Morgridge Institute for Research at the University of Wisconsin–Madison, and Northwestern University have created an efficient way to target and repair defective genes.
Published today in the Proceedings of the National Academy of Sciences, the team's findings demonstrate that the novel technique is much simpler than previous methods and establishes the groundwork for major advances in regenerative medicine, drug screening, and biomedical research.
Principal investigator James A. Thomson, co-director of biology at UCSB's Center for Stem Cell Biology and Engineering and professor in the campus's Department of Molecular, Cellular and Developmental Biology, said the discovery holds many practical applications, including paving a new route for correcting genetic disorders. Thomson is also director of regenerative biology at the Morgridge Institute, serves as the James Kress Professor of Embryonic Stem Cell Biology at the University of Wisconsin–Madison, and is a John D. MacArthur professor at UW–Madison's School of Medicine and Public Health.