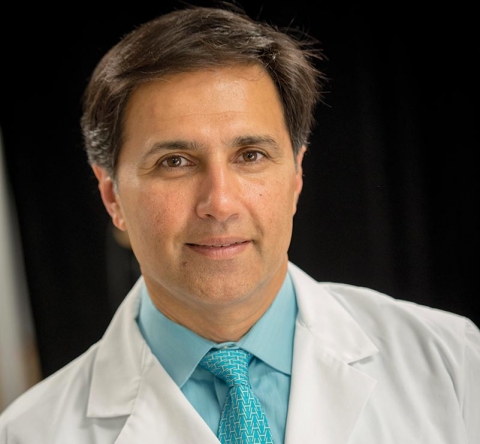 Mark Humayun to receive National Medal of Technology and Innovation
President Barack Obama will bestow the National Medal of Technology and Innovation to USC Professor Mark Humayun, who is the director of the California Project to Cure Blindness (CPCB). The CPCB is a collaboration between USC, UC Santa Barbara, Caltech, and The City of Hope to develop a stem cell therapy for age-related macular degeneration. 
Humayun, who holds joint appointments at the Keck School of Medicine of USC and the USC Viterbi School of Engineering, is a University Professor, the inaugural Cornelius Pings Professor of Biomedical Sciences and professor of ophthalmology, biomedical engineering, and cell and neurobiology at USC. He earned worldwide acclaim through his development of a retinal prosthesis system that helps individuals with a certain type of blindness to see. A recent iteration of that system, the Argus II, became the first retinal implant to receive FDA approval two years ago.