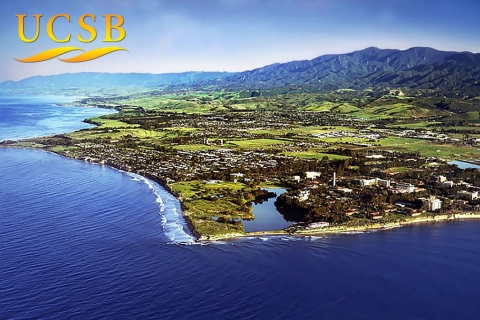 U.S. News & World Report ranks UCSB number 8 among the country's top public universities
In its 2017 listing of the "Top 30 Public National Universities" in the country, U.S. News & World Report has ranked UC Santa Barbara number 8.
Among the "Best National Universities" ranking, which includes both public and private institutions, UCSB placed number 37. Within the University of California system, only UC Berkeley and UCLA ranked above UCSB. Other UC campuses in the Top 30 include Irvine, Davis and San Diego.
In addition, UCSB placed number 13 among public universities in the "Least Debt" section of the magazine's ranking of student debt load at graduation. UCSB's College of Engineering is ranked number 18 among public universities on the U.S. News & World Report list of "Best Programs at Engineering Schools Whose Highest Degree is a Doctorate."
The magazine has just released its annual college rankings online at usnews.com/colleges. The print edition of "Best Colleges 2017" guidebook can be purchased online beginning today or in stores Oct. 4