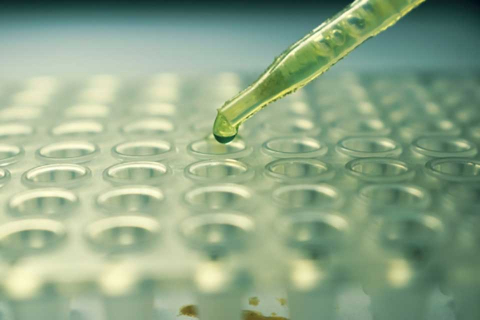 Identifying the Novel Coronavirus
When you take on something as virulent as the novel coronavirus, you have to act fast. In the three months since the first report of COVID-19 infection in the United States, the virus has spread to all 50 states and U.S. territories except for American Samoa, Micronesia, Palau and the Marshall Islands. It has caused quarantines, lockdowns, illness and death, and brought abrupt and significant changes to life as we know it.
One of the greatest frustrations in the response to the pandemic in the U.S. has come from the lack of tests. COVID-19 is swift and stealthy, spreading through person-to-person contact as well as via contaminated surfaces. Many carriers are asymptomatic, often unaware they are shedding the virus wherever they go. How can its path be traced, let alone predicted, if we can't figure out who has it — and who doesn't?
One of the main reasons for the lack of testing can be the critical and worldwide shortage of essential reagents needed to detect the virus, said UC Santa Barbara molecular biologist Max Wilson.
"They are depleted around the world," said Wilson, who with his colleagues a few weeks ago donated 600 "reactions" to Santa Barbara's Cottage Health System to aid their efforts to identify who could be infected. Currently, Santa Barbara County reports 477 cases, 39 hospitalizations and seven fatalities due to COVID-19 infection — a relatively low rate of infection that can be attributed to effective social distancing. However, it is highly likely that the true number of carriers is far higher; testing is currently limited to particularly vulnerable individuals, such as the elderly and those who may have visited a coronavirus hotspot or had contact with a confirmed COVID-19 sufferer and are presenting symptoms themselves.